---
From the President: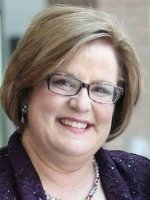 Here's to celebrating a super completed school year! In spite of the negative news regarding education, you've supported the hearts and minds of our most precious resource with the connection to the core of our students - their passion and dedication. Thank you for doing that anyway, even when it seems you aren't appreciated - YOU ARE! To be sure you will be recuperating, resting and restoring your weary teacher soul with great enrichment activities this summer and we wish you the very best until we all return in August. Hope to see you at KCDA, KBA or any of the other great events put on by our affiliate members.
Please note that the SCKMEA board has changed the deadline to submit Outstanding Music Education Teacher (15 yrs + teaching music in some way) and Outstanding Administrator nominees and accompanying materials by JUNE 1, 2016. This will ensure your candidates get full consideration by the committee and you will have plenty of stress free time to send in your nomination documentation.
The SCKMEA calendar is ready for your perusal, including clinician information as it is available. We've also updated our late registration and fee payment guidelines, which can be summed up easily: please be on time so the wheels can turn to provide well organized and stress-free events. There is accommodation for oversights that can happen, but we respectfully ask that you support the process by being prompt in registration and payment of fees.
Looking forward to 2016-2017, don't forget the other auditions for younger students available by digital upload for middle school students - the KMEA ML Choir and for ages 5th - 9th grades, the KCDA Treble Honor Choir. All are tremendous opportunities to broaden the scope of exposure to internationally recognized directors, sponsored by KMEA and our affiliate organizations. KMEA will again host an Elementary Level Choir at the ISW, so watch for those deadlines on ksmea.org.
Thank you to all of the board members who are serving our students; we are grateful for the time and energy they put into making our district a welcoming place to be. If you know of a new music educator, please let us know so we can contact them to be a support during their challenging first years.
Just a reminder: If you have been inspired by a master teacher in your area or have been assisted by a supportive administrator, please don't hesitate to nominate them for Teacher of the Year and Administrator of the Year by June 1. They can do so much for all of our students when they are supportive of what we are doing. Be sure to nominate them by Oct. 1. Nomination materials are available on the website—be sure to add lots of testimonials so our district candidates can compete for KMEA Teacher and Administrator of the Year.
High School educators, please do not forget the scholarship opportunities available through both SCKMEA and KMEA for your students. It just takes the time to apply and a great application essay due by Oct. 1. Please be sure your students are aware of this great opportunity.
Have a great summer! Thanks for all you do.
Amy Brown
President, South Central Kansas Music Educators Association
---
Resources for teachers
:
KMEA on Twitter:
@ksmea
SCKMEA on Twitter:
@sckmea
Kansas Music Review
- nationally recognized online magazine, complete with a digital source for topics:
kmr.ksmea.org
KMEA website:
ksmea.org
National conference is another great resource for educators; the NAfME National Conference will held November 10-13 in Grapevine, TX. If you go, let us know and be sure to send pics!
SCKMEA Fee Policy
At the January 30, 2016 board meeting, the SCKMEA Executive Board voted to approve the following policy which will be in effect for the 2016-2017 school year. Late entries for SCKMEA auditions for District Jazz Band, Band, Choir, and Orchestra will be assessed a $25 late fee for each entry.

All audition fees and participation fees for all SCKMEA honor groups (Elementary Choir, MS Band and Choir, HS Jazz Band, Band, Orchestra, Choir) must be paid by the day of the event. If fees are not paid on-time, the audition and participation fees will be doubled.

All audition, participation, and late fees must be paid by March 1. If fees remain unpaid after March 1, students from that school's program (band, choir, jazz or orchestra) will not be eligible to participate in SCKMEA District events the following school year.