---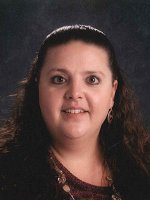 Greetings Northwest Kansas,
I would like to welcome you to the 2016-17 school year. I hope you will consider bringing your students to our events. The honor groups in our district have an outstanding reputation. We encourage our students to achieve through these opportunities. Our honor chairs have selected outstanding clinician. Your students should bring back much musical knowledge to share with your groups at home.
If you are new to our district, I would like to extend you a welcome. This district has numerous occasions to become involved with our organization. We have a variety of honor groups for your students. I encourage you to participate as it is way to meet others in the profession with similar duties and experiences. Our district also has a mentoring program. I hope you consider participation. Just click on the mentoring tab or Contact Bill Schick for more information.
Finally, please don't hesitate to contact the chair people or myself if you have any questions. We are here to serve our students and our teachers.
Sincerely,
Stacey Williams
NWKMEA District President
District News
According to State KMEA, your NAfME membership must be current at the time of registration for your students to be eligible for the All-State groups.
Our district has passed a registration deadline policy. See below.
As mandated by the State KMEA Board and the IRS, we are moving to online voting (policy and personnel). Your NAfME membership must be current to be eligible to vote. You must affiliate with a district to be eligible to vote as well. See below.
Our district is using
Festival Scores
for auditions for JH Honor Band, HS Jazz Band and HS Orchestra. All recordings have to be uploaded in mp3 format.
District Registration Dates and Policy
As voted upon by the district board, the registration deadlines will be strictly enforced and no entries will be accepted after the deadline.
Deadlines for 2016
Sep. 22 - JH Band
Sep. 28 - HS Jazz Band
Oct. 6 - JH Choir
Oct. 9 - HS Choir
Oct. 18 - HS Orchestra
Oct. 27 - Elementary Choir
Nov. 2 - HS Band
This is the link to the registration page on our district website.
http://ksmea.org/nw/?section=forms&page=registration
Northwest District Affiliation
Setting Up an Account
If you have difficulty, contact Troy Johnson.
Go to members.ksmea.org.
Click on "click here for account help"
Click on "new account."
Once you fill out the information. The site will email you a link to set a password.
Then return to the site and sign in.
Click on Districts at the top.
Then click on Affiliate Account.
Click on Northwest and then Next.
Then confirm your affiliation.
Online Voting
You can vote at any time from any device once the voting is open.
Go to members.ksmea.org.
Click on Elections at the top. Then follow directions.
Festival Scores
This is the new audition process for JH Honor Band, HS Jazz Band and HS Orchestra.
Our district is going to pick up the $1 fee for every completed audition.
Go to Festival Scores and click on directors at the top and follow the prompts.
All recordings have to be in mp3 format.