---
Admission to NWKMEA concerts is $5.00 per adult (students are free). Thank you for your continued support of music education in the schools of northwest Kansas.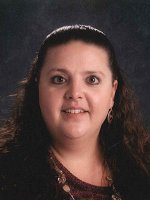 Greetings Northwest Kansas,
I would like to welcome you to the 2016-17 school year. I hope you will consider bringing your students to our events. The honor groups in our district have an outstanding reputation. We encourage our students to achieve through these opportunities. Our honor chairs have selected outstanding clinician. Your students should bring back much musical knowledge to share with your groups at home.
If you are new to our district, I would like to extend you a welcome. This district has numerous occasions to become involved with our organization. We have a variety of honor groups for your students. I encourage you to participate as it is way to meet others in the profession with similar duties and experiences. Our district also has a mentoring program. I hope you consider participation. Just click on the mentoring tab or Contact Bill Schick for more information.
Finally, please don't hesitate to contact the chair people or myself if you have any questions. We are here to serve our students and our teachers.
Sincerely,
Stacey Williams
NWKMEA District President