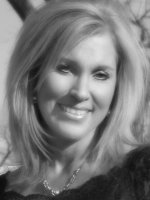 A message from Kayla Tiemeyer, NWKMEA District President:
Greetings Northwest Kansas Teachers!
I would like to welcome you to the 2018-2019 school year! Our District and State Chair people have been at work preparing for your student's musical journey and I hope you will consider bringing your students to our events. The honor groups in our district have an outstanding reputation and encourage our students to achieve through these opportunities. Our honor chairs have selected outstanding clinicians for our November and December Mini- Conventions and your students should bring back much musical knowledge to share with your groups, at home. Our State also has a wonderful Convention in February, at Century II in Wichita, complete with State Honor Groups performances! KMEA has a wonderful relationship with KSHSAA and other Affiliate groups, including KCDA, KBA, KASTA, KMTA, KOC and KMEK. I am honored to be a member of this wonderful group of people who have so much passion for their work and are consistently thinking about success for our students!
I am excited to welcome these fine Clinicians to our Mini Conventions. In November, JH Honor Choir: Mr. Brandon Wade, Pratt; JH Band: Dr. Ken Hakoda, Kansas Wesleyan; and HS Honor Jazz Band: Dr. Brad Dawson, Fort Hays State University. In December, HS Band: Dr. Kyle Hopkins, McPherson College: HS Choir: Dr. Mark Lucas, Bethany College and Elementary Honor Choir: Mr. Blake Thompson, Hastings, NE.
Due to time constraints, there will not be time allotted for the JH kids to change clothes at the November Convention. Please have your students dress for the concert all day or change at noon. Please be specific about dress attire (not all kids understand what that means). Also, due to needed rehearsal time in the gym, doors will not be opened until 2:30, For the concert, into the Hays HS Gym. Please share this information with your students and parents.
I would urge ALL of you to check this website often and refer to the information in the tabs at the top of the page, as well as any highlighted information to the right of the page and also on the bottom of the page. We do much of our communication thru information on this page, for District Groups. For State Groups, and for information for the In-Service Workshop in February, you should visit
ksmea.org
. There is an immense amount of information on that website about the conference as well as many other helpful links! Again, I urge you to check both websites often.
If you are new to our district, I would like to extend the warmest "welcome" to you! This district has numerous occasions and a variety of honor groups for your students. I encourage you become involved, as it is a good way to meet others in the profession with similar duties and experiences. Our District also has an awesome mentoring program and various events being planned for you to be a part of if you are new to our District! Our first special event for all first and second year new teachers to our District is Sunday, October 21, 2018 at 3:00 PM at the Huck Boyd Center in Phillipsburg. ALL new teachers and their Mentors, and District Officers and chairs are invited to attend and should be present. This will be a great opportunity for everyone to meet some very helpful and wonderful teachers in our District.
We have wonderful people on our Board. Please contact any of these people if you have questions or concerns. Their information is in the tabs at the top of this website. Do not hesitate to contact any of these people for help!
NWKMEA Officer directory
A detailed calendar is included below and there is also a calendar in the tabs at the top of this website.
NWKMEA Calendar
Teachers, a friendly reminder, PLEASE register your students on time for the Honor Groups. If anything, register early! With much discussion, the State decided to offer late deadlines for the HS Choir and you will want to be aware of those. With the late deadlines, will come LATE fees and so I STRONGLY URGE you to REGISTER your students ON TIME! With that, PLEASE be reminded to spell their names correctly—that information goes directly to the website and if selected for honor groups, it will also be on the website rosters and sent on to Precision Engraving, who makes all of the t-shirts an plaques for our District and State events. Check and double check!
Please check the KSHSAA website to enter your information for yourself, your school and to complete the course for all Music Teachers on that site. There is information there in regards to the reorganization of Music Classifications. The final information for the classifications will be out on September 25, 2018. All Regional Competitions will take place either the last weekend in March or the first weekend in April. Please check the website www.NFHSLearn.com for learning and understanding copyright and compliance. This is a recommended training (not required). There is also an Adjudicator's training to view so that you may be eligible to judge at our KSHSAA sponsored events. KSHSAA needs JUDGES so PLEASE consider this! Training is also available on the KSHSAA website.
We will have Elementary Directors Meetings, HS Directors Meetings and Elementary Directors Meetings as well as a General meeting at the December Mini-Convention. There will also be a Mentor/New Teacher opportunity for all teachers at our Mini-Conventions. THESE MEETINGS are IMPORTANT! There will be pertinent information coming about the In-Service Workshop in February due to the new Treble Choir being added to the schedule, new spaces being used for rehearsals, and information about the concert schedule. We will be voting on President-Elect and new Board members. We will also have a visit from one of the Executive Board Members of KMEA.
Finally, please don't hesitate to contact the chair people or myself if you have any questions. We are here to serve our students and our teachers. We also have many people who are serving on various committees due to the addition of the Treble Choir: Thanks to all of you who are serving on the District Alignment Committee and the Choir Alignment Committee. A lot of work is being done in what is best for our students.
I will continue to share important information as it arises. Please check this website often. If you know of new teachers who are not getting this information, PLEASE let me know!!! I am trying to reach out to all of the teachers and we really do not want to miss anyone!! Thank you for all you do and good luck this school year!
Respectfully,
Kayla Tiemeyer
KMEA Northwest District President
---
Our District Schedule is as follows
:
Mon. Sep. 24, 2018 - JH Band Audition Upload Deadline
Thu. Sep. 27, 2018 - HS Jazz Band Audition Upload Deadline
Thu. Oct. 4, 2918 - JH Choir Registration Deadline
Sun. Oct. 7, 2018 - HS Choir Audition Registration Deadline
Sun. Oct 21, 2018 - New Teacher/ Mentoring & Board Mentoring Meeting 3:00 PM at Huck Boyd Center in Phillipsburg
Sun. Oct. 21, 2018 - Audition Registration - Late Deadline #1 HS Choir - $30.00
Wed. Oct. 24 - HS Band Audition Upload Deadline
Thu. Oct. 25, 2018 - Elementary Choir Registration Deadline
Thu. Nov. 1, 2018 - HS Orchestra Audition Upload Deadline (NW/SW)
Fri. Nov. 2, 2018 - Audition Registration - Late Deadline #2- HS Choir - $60.00
Sat. Nov. 3, 2018 -Audition Registration - Late Deadline #3, HS Choir - $100.00 - due AT AUDITION ALONG WITH FORM FROM THE STATE SITE. All late registration fees are due on this day before auditions.
Sat. Nov. 3, 2018 - Mini Convention I- JH Choir, JH Band, HS Jazz Band - Hays HS
Sat. Dec 1, 2018 - NW/SW HS Orchestra at Dodge City HS
Sat. Dec 8, 2018 - Mini Convention II- Elem Choir, HS Honor Band, HS Honor Choir and HS Treble Choir- Fort Hays State University
Thu-Sat, Feb. 21-23, 2019 - KMEA IN-SERVICE WORKSHOP AT CENTURY II, WICHITA. (It is the 85th Birthday of this event!)