Updates for 2017-18
Directors must be members of NAfME-KMEA in order to register students for NWKMEA District Honor Ensembles.
(NWKMEA policy adopted June 2017)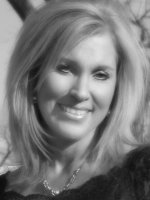 Greetings from Atwood, Kansas! My name is Kayla Tiemeyer and I teach Elementary and High School Vocal Music at Rawlins County, in Atwood. Most of us are busy winding down the school year and beginning to plan for the summer and next school year.
Since taking over the position after the February convention, I have been thinking about our District and how fortunate we are to have so many hard working and dedicated teachers. Many of you, do it ALL! Many of you have children of your own and balance your professional life with your home life. Many THANKS to all of you, because to me you are all Master Educators! Remember the rest of us are only a phone call or text away if you need help. We are in tough times and sometimes just being able to borrow props or music from someone helps a great deal. We must support one another so we can continue to offer the fine Music Education that we do in Northwest Kansas. If you know of new people who are moving into our District, PLEASE let me know! Bill Schick is our Advocacy and Mentoring Advisor and will be in touch with them if we know who they are!
Our Chairs have been working diligently to get the Clinicians selected for all the Honor Groups this November and December. They will be listed soon.
Our Executive Director Connie Reishus goes above and beyond in her duties! I appreciate her work and dedication to the Northwest District.
The important dates are as follows:
Nov. 4, 2017 - Mini-Convention 1 @ Hays High School
JH Band
JH Choir
HS Jazz Band
HS Choir live auditions
Dec. 2, 2017 - Mini-Convention 2 @ Fort Hays State University
Elementary Choir
HS Choir
HS Band
HS Orchestra
Please refer to our district website for deadlines.
ksmea.org/nw/?section=calendar
Our district June Meeting is scheduled for June 14, 2017 at 3:00 PM at Parkhill Restaurant, in Atwood. Chairs should be getting their assistants lined up!
With that, please find some time for Rest and Relaxation and enjoy your families!
Kayla Tiemeyer
NWKMEA District President